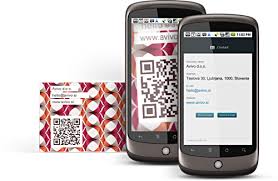 If you are to compare where the world is today with where it was a few years back, it is true to say that things have really changed and for the better. This is especially so when it comes to technological advancements, a few years ago, it was impossible for you to create virtual business cards. However, these days you can create numerous types of vcards. The world of businesses is becoming more competitive by the day. In order for your business to survive the changes, you need to embrace every marketing strategy you can. Using qr codes on vcards is one of the latest marketing strategies you can use.
Vcard qr code generator – more about using qr codes on vcards
While most people are not conversant with qr codes, actually these codes have been in the market for a number of years. They were first created and used in Japan for tracking car parts. However, it was not until recently that qr codes started being used for marketing. This is mainly because qr codes can be scanned using smartphones that have qr code readers. Today, most smartphones are manufactured with a preinstalled qr code reader. This has made it easy for businesses to enhance mobile marketing.
Vcard qr code generator – what to look for in a reliable qr code generator for vcards
In order for you to be able to offer your clients qr coded vcards, you need to find the most reliable vcard qr code generator. There are several aspects you can look for in qr code generators. These will make it easy for you to create QR codes that are unique and easily readable.
What to look for in qr code generators:
Speed – you need a qr code generator that creates codes fast.
Easy redirection – it should create codes that are accurately and easy to redirect.
Your qr code generator should have the capacity to create codes that can be read by all types of qr code scanners.
Related Posts