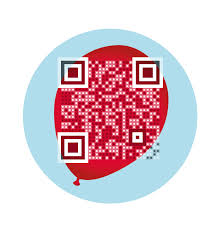 QR codes or quick response codes are square matrices that are used to hold and transmit information. These codes were first used in Japan in the early 90s. They were used to track car parts in manufacturing companies. Quick response codes were seen as an easy way of storing large amount of information on car parts inventory. With time, these codes started being used with smartphones in Japan and their use soon expanded to other parts of the world. This is was mainly because smartphone manufacturers realized that QR codes could be decoded using smartphones. This in turn has led to the use of QR codes in marketing. These codes are seen an easy and effective way doing mobile marketing.
In the US alone, the increase of the use of QR codes is directly proportional to the increase in the use of smartphones. Most of these smartphones and smart devices come equipped with QR code scanners making them the mobile phones of choice for most people. Smartphones come with the capability to decoding QR codes and automatically redirecting the user to the destination pre-determined by the QR code.
Scan the code – Using QR codes
While most QR codes redirect mostly to websites, QR codes can also be used to link to interactive content, emails, contract details and even online streams and videos. The good thing about QR code is the fact that they offer the user the liberty to print them anywhere.  This is why you have probably come across these codes on business cards, magazines, posters, stickers, and packaging material as well as on stationery and many other places. Apart from print material, QR codes are also used in digital platform like digital billboards, electronic screens, on digital sign age and on digital photo frames among many other places. These codes are seen as an ideal way of moving away from analogue marketing strategies to digital marketing.
Scan the code – Scanning QR codes
For one to be able to use these codes, one has to scan them. Scanning these codes requires one to have a QR code scanner in their smartphones. While some smartphones come readily equipped with these scanners, some do not. People with smartphones that do not have ready to use QR code scanning apps can easily download these apps from their online smartphone app stores.
Once the scanner is downloaded:
Open the scanning application.
Focus the camera on the code and wait.
The code will be scanned and the info displayed on your screen.
Learn more about scanning QR codes and a scan the code.
Related Posts