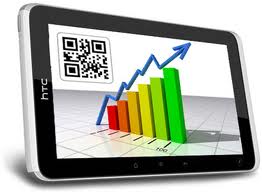 Quick Response Codes are barcode types that were created by a Japanese company back in '94. The idea behind its creation was for tracking vehicle parts when they were in the different stages of assembly.
Uses of quick response codes
While there are a number of quick response codes, the most popular one is the two-dimensional code.These codes make it easy for the applications used to decode the information embedded in them to work. The fact that a Smartphone can scan these 2D codes also makes them a favourite amongst many marketers.
These codes have also been used in different places. Some of them include:
In products that need installation. A QR Code is printed on such products and normally contains an instructional video on how to install the product.This is a great way of overcoming a situation where the manual book happens not to be in the box. It is also easier to install something when seeing how it is done rather than reading the instructions.
On business cards where the QR Code contains the contact information one would need to get in touch with you.
There are ads on roadsides that contain QR Code which, when scanned, will take you to a website that gives you more information about that advertisement.
2D codes on appliances. This is also a common find nowadays where an appliance has a QR Code that gives instructions on its use or how to troubleshoot some problems that could occur.
There are some store signs that have QR Codes which enable the people scanning to share the information about a product on various social media platforms.
There are some ads that have QR Codes which when scanned, will give you the time, venue and date a certain event is supposed to take place
All in all, QR Codes make it easy for your business to interact with its clients/target audience and also give more detailed information about your dealings.
What to remember when using Quick Response Codes for marketing
Remember that most of your customers will access your website/business using a Smartphone. As such, it is important that you ensure that your website is optimized for mobile view. You should also encourage your customers to scan the code by giving discount coupon and codes to be used in your store and also give entries for a prize draw for each scan.
Related Posts