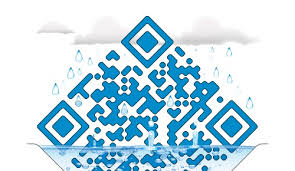 It has been said that old habits die hard and that is most especially in the case of transitioning from traditional school print media to modern ones. So, what do you do to get more traffic and grow your businesses social media site? The simple answer is to get a QR Code.
The growth of QR codes
Even though QR codes are not that new anymore, their popularity has grown widely making it a more suitable choice for many. There are currently millions of people using QR codes in their business and from all over the globe. So how do you go about a qrcode maken?
Easy steps to qrcode maken
Locate a good qr code generator
There are several QR code generators out there and the key is to find one that is correct for your needs. There are a few things you should keep an eye on when selecting a QR code generator. The generator should be able to help you track then analyze performance. It should also enable you to design a unique code brand and should be compatible with ordinary QR code readers.
Here are some of the QR code generators you should consider:
Kaywa: Kaywa makes it possible for you to customize designs and at no charge. There is also a paid version which helps you track performance. The QR codes can link you to a text, web page, SMS or phone numbers.
GOQR.me: This QR code generator also has a free and paid for version. It enables you to "read" URL, text, vCard, phone number or SMS.
Microsoft Tag: This QR code generator is unique in that, it enables you to create colored QR codes instead of the normal white and black ones.
Design, create and link up:
One of the fun parts for QR codes is customizing your QR code to suit your brand. Just remember to link up the QR code with your contact information so that, the moment a person scans your QR code, they will automatically get your contact details.
Test it to see whether it works.
Related Posts