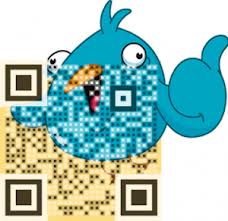 With technology advancing so fast, it is amazing that a service that was created many years ago to benefit the car making industry in Japan can also be use in the advertising and marketing industry. It took more than one decade for people to realize that they can use QR codes in more than one way. Quick response codes, also known as QR codes, are barcodes that are used to save different types of data. Business owners have taken advantage of this fact and are using the codes for marketing and advertising. They encode information such as phone numbers, email addresses personal details among other types of information that their clients find useful.
QR code generators – creating QR codes
It is very important that you learn how you can create a QR code for yourself. Creating a QR code is easy. There are online QR code generators that are available both free of charge and at a fee. The first step to creating an ideal QR code is finding a good QR code generator.
It is also important to ensure that the QR code generator that you select has the ability to create the QR code type that you need. Enter the information you want to be encoded in the QR code in the text box provided. You can also have your QR code customized by adding some color and effect to the QR code. You can also add an image or a company logo to the QR code that you are creating. Press the create QR code button and you will be able to see a preview of the QR code that you have just created. This is where you have a chance to take a picture of the QR code and scan it to test whether it is working. Download and print the QR code.
QR codes generators – Scanning QR codes
QR codes were initially scanned using barcode scanners. Today, QR codes can be scanned using smartphones that have QR code scanning applications installed. Once a QR code is scanned, the information that is contained in it is decoded and displayed on the screen. Scanning a QR code is as easy as creating one. The information that is contained in the QR code is automatically saved in the smartphone that has been used to scan the code.
Get to learn more about creating QR codes using a QR code generator.
Related Posts