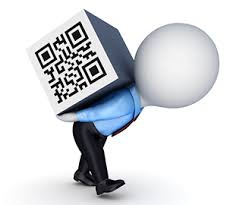 The rampant increase in the usage of QR codes is evidence enough that QR codes are the best choice when looking for a marketing tool. The fact that these codes can also be scanned using a Smartphone is yet another reason why more people are falling for these codes. For this reason, you should also get yourself a smartphone.
QR code scanner app-examples of barcode scanners
The availability of so many scanners to choose from is one of the reasons why you should make use of your smart device. Below is a list of the top 3 best android scanners in the market:
Examples of QR code scanner apps
QR code scanner
This is one of the very best tools you could ever want for your Smartphone. This scanner comes with features such as create, share, decode and scan that you can easily use in your phone without asking for help. The best part about this scanner is that it allows users to create their own QR codes.
Barcode scanner
This is yet another excellent scanner. This is because it is quite powerful and at the same time easy to use. To use this app, you simply point it towards the barcode you want to decode and it starts reading.
Pulse news
This app also makes it possible for you to easily read any type of news or headline that you wish to. When using this scanner, all you have to do is pick the news source you are interested in and start scrolling to view the different storylines the source has. The best part about using this app is the extra widget feature it comes with. It is this widget that makes it possible to see your news of interest on your phones screen.
ScanLife Barcode Reader
This is an android app that can be used to scan any type of barcode. This includes UPC and QR codes. It can launch any linked to contact details, websites or videos.
QuickMark
This is one nifty scanner with a Chrome browser extension to make it easier to access websites and information that have been linked to in a QR code.
There are very many QR code scanner apps available in the market today. Whatever you pick should be both fast and easy to use. You should test it out by reading QR codes generated by the affordably.
With the above applications, go on and utilize your phone to its full potential by installing a QR code scanner and read what others cannot.
Related Posts