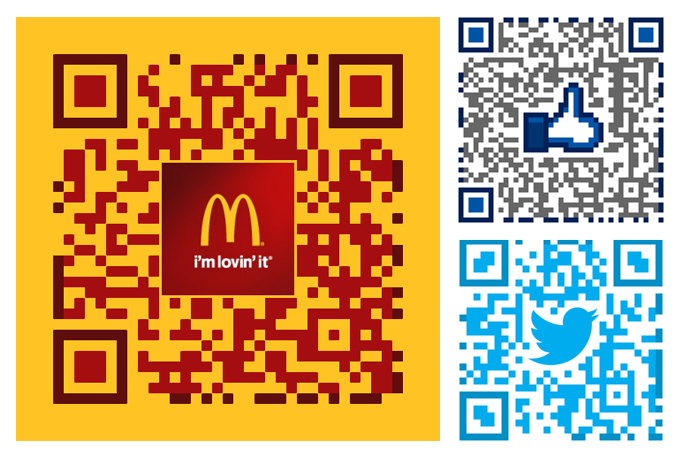 When QR codes were first created in Japan, they were used to track car parts. However that has changed as a result of modern technology. QR codes as the name suggests are quick response or 2D matrix codes with the ability to encode data. QR codes also have the ability to store a lot of information that could be retrieved at a later date if need be. This massive information stored in these QR codes is easy to access hence the name quick response. It is also important these codes can be scanned using a Smartphone. This is because most mobile phones now come with an in-built QR code reader thus making it easier to scan and decode the hidden message making it easy for users to get the information in the codes. Even so, if a Smartphone does not have that barcode scanner, you can simply download and install it.
Incorporating a logo on a QR code
With the modern advancement in technology it is rare to find the common black and white codes. It is all thanks to the ability to create and customize your own QR codes. You can incorporate a logo in your code and make it unique from the normal black and white QR codes. The logo is placed on the centre of a QR code ensuring that there are no hidden areas of the QR code this is because it might be hard to scan.
Even so this is done in a more advanced graphic design and high resolution so it can have the same impact. QR codes with logos are delivered as PDF, SVG and EPS. This is to ensure they are in good sizes and that they look good. In turn, this will translate in increasing your sales as well as the profit you make. This is because customized QR codes attract are known to entertain users hence making them want to use the codes more than before.
Learn more about the modern day design of qr codes here.
Related Posts