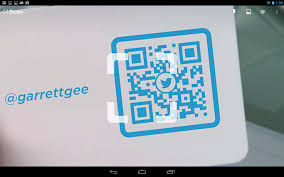 Simply known as QR codes, quick response codes have become popular over time. Quick response codes have been around for some time too. They were first being used in china and USA. However all this has changed over the years.  These quick response codes are slowly starting to be used in other countries all over the world.
QR codes are simply two dimensional codes that are similar to bar codes. The only difference between bar codes and QR codes is that QR codes are able to store more alpha numeric data as compared to bar codes. Scanning QR codes and decoding the information that is contained in them is now an easy task, thanks to QR decoding applications that are downloadable to smartphones.
QR code how to – How to create QR codes
Creating QR code is now very easy thanks to the existence of QR code generators that are available for download on the internet. The generators are online software programs that offer you a platform where you can be able to create QR codes easily.
First of all, you need to find yourself a QR code generator that is reliable. The best QR code generators allow you to create customized QR codes. The best generators also allow you to create QR codes easily without the need for any special coding knowledge. It is very important for one to take their time when choosing QR code generators. This is because not all available generators have the ability to create codes that can be translated by different QR code readers. This is important since your clients do not use the same QR code scanner to read your codes. You need to make codes with high scanning abilities.
Once you find the most ideal generator, you need to log in to the generator's website. After the successful log in, enter the URL or text you want to be embedded on your QR code. With the simple click on the 'create QR code' you will have successfully created your own QR code.
QR code how to – Making use of QR codes
These days, QR codes are mostly used for marketing brands or businesses. QR codes are mostly used on marketing materials like business cards, restaurant menus, posters, online sites and price tags on items. These codes are also being used on social networking sites as a way of attracting more likes for your business page. Whichever way an individual chooses to use quick response codes, it will always be beneficial if used in the right way.
For more QR codes how to information, you can follow this link.
Related Posts