For the last decade or so, the world of technology has been advancing at a high rate. This is mainly because of the advancements in computer technology. One of the areas that have had tremendous impact is the world of business marketing. This is because it is now possible to market your business online, and the use of QR codes has sort of bridged the gap between online and offline marketing.This is because with QR codes, you have the chance to reach out to a lot of people through their mobile devices. QR codes can be scanned using mobile devices. These days, most people are using their mobile devices to search for goods and services online. By using QR codes, you ensure that smartphone users can access your website and get the info or service they need directly from their phones.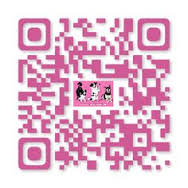 One of the ways QR codes are used for business is through business cards. QR business cards have been found to be effective when it comes to driving traffic to websites. By placing QR codes on business cards, you ensure that your clients are in a better position to get more info on your business, info that would have otherwise be hard to find since it cannot be displayed on the business card due to lack of space.
QR cards – understanding more on QR codes
While quick response codes or QR codes have been around for many years, they still remain relatively new to some people. For those who are not familiar with QR codes, they are simply square types of matrix barcodes that work in the same way as barcodes. The only difference between QR codes and barcodes is that a QR code has the ability to store more information than a barcode can.
It is possible for a business owner to include different kinds of information in QR codes. A QR code can carry URL addresses to websites or landing pages, contact details about a business as well as information in text format.
QR cards – Placing a QR code on a business card
Contrary to what most people believe, placing QR codes on business cards is quite easy. All one needs to do is create the QR code using an online QR code generator, download it and place it on the business card. You can use QR codes on virtual and non-virtual cards.
The good thing about using QR codes on business cards or on any other platform is the fact that the info in the code is automatically stored in the phone used to scan it.
Related Posts