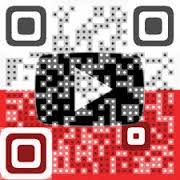 When a person scans QR Codes using a scanning device such as a smartphone, s/he is able to instantly get access to the information embedded in the QR Code.The creation of a technology that can give immediate information like contact details, videos and websites, has really helped people get creative especially when it comes to advertising their businesses and promoting products.
Here is a scenario to give you a clearer picture – you create a product like a mug and print out the QR code on it. The person receiving the mug scans that QR Code using their smartphone and upon doing so, is immediately redirected to your company's website. The user can also be redirected to a video that introduces a new product you are launching etc. In short, QR codes make excellent tools for engaging a business with its customers and prospects in an effective and compelling way.
The best part is that, the information you receive is quite dynamic.In other words, you have the ability to change the information your QR Code accesses at any given time.Giving your customers a promotional discount? Simply adjust the QR code's content so that your customers are driven to it.
Make free QR codes – Advantages of using QR Codes
One of the major marketing advantages that come with using a QR Code is when using it on promotional products because it positions the company as being an innovator. Although this technology is still fairly new to most people, using it gives a statement that your company is innovative and forward-thinking. You need to understand that prospects are nowadays turned off by companies that are behind and outdated especially on matters of technology.
Quick Response Codes also help reduce the paper trail your company has thus demonstrated that it supports a 'green' lifestyle. Virtual data plays a big role in creating business models that are environmentally friendly and this will appeal to many customers.
When you include QR Codes on promotional merchandise your company benefits greatly.
How to make free QR Codes
Go to an online QR Code generator such as visualead.
Follow the instructions given to creating the QR Code. Know that different generators have different ways of going about it.
Make sure that you include your business' or company's logo as the image when creating a visual QR Code.
Save the QR Code on your desktop or print it on different print ads.
Find out more about how you can make free QR codes.
Related Posts