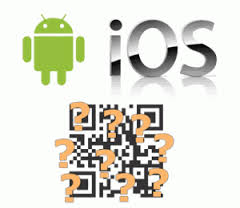 Also known as quick response codes, qr codes are more like the conventional barcodes. The only difference is that they come in square box and can hold a lot more information than barcodes. One of the things that make qr codes awesome is the fact that a person has access to complete information or a website by just scanning the qr code. Many people are even using qr codes as virtual business cards.
Scanning the square box also automatically loads your contact details to the database having the entire fields filled out. This code is a life saver for people whose daily activities are filled with contact information exchanging.
Why you need to learn how to make a qr code for free
QR codes are tools that are time saving and also economy friendly. All your customers need to do is scan the code and they will have the information on their fingertips in a matter of seconds. Another benefit is that smartphones have been made in a way that they can access the internet at fast speed. This coupled with the fact that people always have their smartphones with them makes it the most ideal way to market your business.
By learning how to make a qr code for free, you will not only be using a marketing strategy that is still not used by many businesses but you will also be ready for when the qr code usage starts booming, and that is something that will happen in the near future.
The best practices to use when making qr codes
Size: chose a size that will make your qr code compatible with all smartphones example 1 inch by 1 inch.
White space: When making a qr code, make sure that you have a white order left so that it can be easily scanned.
Color: the normal black and white will not cut it. Choose a color that best represents your brand image.
Related Posts