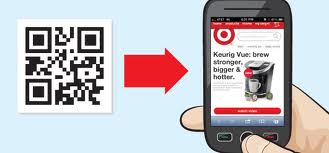 Did you know that owning a smartphone makes it possible for you to scan a qr code? We live in an era that makes it possible for us to use technology in ways that were previously though impossible. Take information as an example, traditionally if you wanted information on a product or service you had to go to the source but as time went by, the internet was created where everyone had access to a lot of information provided they were near a computer. As if that was not enough, qr codes were created which give people access to the same amount of information accessible via a smartphone.
What are they and why are they of importance?
Quick response codes better known as qr codes were created by a Japanese company known as Denso-wave. They are codes that have the ability to contain information like a business website or contact information about a person or business.
These 2D codes can be scanned by code readers that are installed in smartphones. However, there are some smartphones that have pre-installed qr code scanners. The in-built scanners are the best ones but it does not mean that the other ones will not work just as good. So, if your mobile phone did not come with a pre-installed scanner, you can always install one from your mobile phone's application store.
Where to get qr code readers for free
You will need to install a qr code reader on your phone if you want to have the ability to scan qr codes with ease. Below are some of the best qr code readers for the different operating systems out there:
For Blackberry: BeeTag and ScanLife
For Windows Phone 7: Quickmark and NeoReader
For Android: QuickMark and Barcode Scanner
For iPhone: NeoReader and Barcode
Related Posts