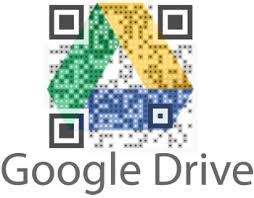 Are you looking for ways you could make your business card less boring? Or, do you own a business and are looking for ways of driving traffic to your website? If so, then you should try a Quick Response Code. Better known as a QR Code, this is a two-dimensional code that can be used limitlessly. You can embed any type of information you wish inside this code.Examples of information you can place include a telephone number, a URL link, an image, a web page, contact details and even a video, just to mention a few.
How to create your own QR Codes – a good way of using QR Codes
Instead of giving your customers large DVDs with information about products and installation instructions,you can simply embed a video in your QR Code and print the code on the package box of the product. This is a great way of ensuring that your customers do not lose the instructions manual thus find a hard time assembling any of your products.
How to create your own QR Codes
In-order for you to be able to create QR code, you will need QR Code generator.The god thing is that, you can get a QR Code generator online and some of them are offered for free. It is important that you settle for a reliable generator such as visualead if you are to successfully create a QR Code.QR Code generators make it easy for you to create mobile-friendly advertisements, websites, services and products. Here is how to create your own QR Codes using a generator:
Access the internet and go to a QR Code generating website like visualead.com.
Click on the "Create Yours" option provided. It is easy to spot as it is the only one that has been written in a bold pink-reddish color. That option gives you the ability to create a free QR Code.
You will be redirected to a webpage that gives you options on the type of QR code you wish to create.  You have about twenty or so options to choose from; ranging from website URLs, vCards, Facebook, Business page, Text, Coupon to YouTube code, follow on Twitter, Twitter Tweet, Application URL, phone number and email among others.
Click on one and you will be redirected to a web page where the generation will take place. There is a section for uploading your company's logo, uploading your cover image and other sections that give more details about your business.
Related Posts