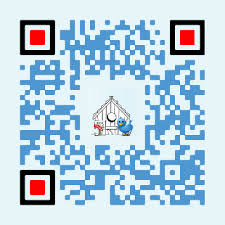 By now, at least half of the world's population is conversant with QR codes. For those who are not, well, QR codes are two dimension types of square matrix codes that are used to carry information. These codes are mostly used in marketing and advertising because of their ability to reach out to millions of individuals in just one scan.
Free logo generator – More on QR codes
Quick response codes or QR codes can carry any type of information ranging from contact detail, URL addresses, and business/product information among other types of information. QR codes work in the same way as barcodes. The main differences between barcodes and QR codes is that barcodes are 1d while QR codes are 2d and QR codes can hold much more information than barcodes.
These days, QR codes are used for personal reasons too. It is not hard to come across QR codes on t-shirts, gravestones, social websites and even on caps and haircuts. It is possible to create codes using online free QR code generators. For businesses, you can easily include your company logo in your QR code. This helps your clients in identifying easily with QR codes from your business.
Free logo generator – Creating logo QR codes
To create your logo QR code, you need to find a generator that allows you to create a QR code with a logo. Visualead is one of the many code generators that offer this option. Once you have your ideal QR code generator:
From the generators interface, choose the content type you want to create a code for. This can be text, URL, sms, email and contact among many others.
This is where you enter your data in the text box provides. Additionally, you have the option of customizing your QR code. This is when you add the logo image, colorful effects and any other ideas you have for customizing your code. Ensure you enable the 'insert logo' option with the checkbox.
Ensure you set a resolution for your code and the press the 'create QR code' button. You will see a preview of the create QR code in the preview window. Here, you can still change the resolutions. This is especially important if you want to use a png QR code for print media.
Test, Download and print your QR code
Once you have fully customized your code to suit your liking, you can go ahead and test it. This ensures the code is working perfectly and offers you the chance to make changes if need be before availing the code to your audience. Download or print the QR code and avail it to your target market.
Find out more about create logo QR codes using a Free logo generator.
Related Posts