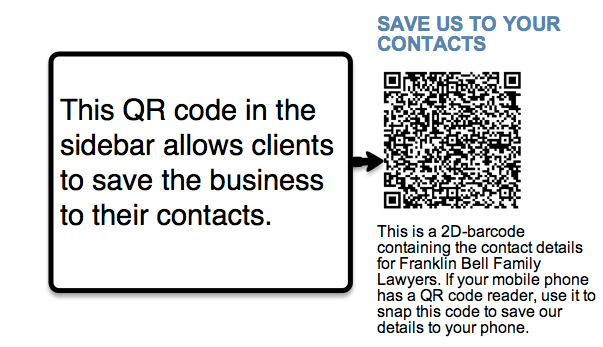 With the increasing popularity about QR codes, it is evident there is difference in their usage the world over. QR codes are quite malleable and versatile hence the ability to easily customize them. In terms of versatility, QR codes can hold many types of valuable information including email addresses, plain text, phone numbers and urls.  The ability to provide users with most of your contact information is one of the most useful advantages of using QR codes. In fact, this is one of the reasons compelling people to use these codes in so many areas. Unlike traditional barcodes which needed big scanners for them to encode hidden data, QR codes only need you to own a Smartphone and you are good to go. This is because the camera of the phone is what is used to scan the code.
Contact QR code- how to generate a QR code
Although there are several ways through which you can send contact information, among them AU, Vcard and Bizcard, Mecard (uses QR codes) has stood out as the best. This is because it uses QR codes. They are also easy to use and quite flexible. QR codes can do a lot of things like redirecting people to your websites. This is only possible with contacts on QR codes.
You can easily convert your contacts into QR affordably with our QR code generator . Once you have done this, you ca n send out or post your contacts anywhere you would like. Interested parties would have to scan the QR code to get your contacts.
Related Posts