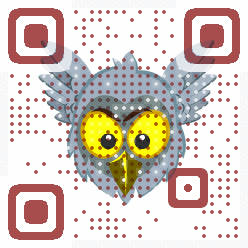 Although home is where the heart is, most of us spend the greater part of our day outside of our homes, at work, on the go, in subway stations, at coffee-shops and more. With this little fact in mind, advertising puts a lot of effort into trying to catch us while we're outside of home with gigantic flashing billboards, posters on buses and in metro and bus stations, videos outside shops and so on. But today, the age of the smartphone, work doesn't stay at work and instead it annoyingly follows us around in a constant stream of emails and messages, making it harder for advertisements to catch our attention. And even if our eyes are drawn to an advertisement, we often flick our gaze away quickly as soon as we see that there's nothing to do and no important information to be received.
Animation QR Codes are lighting up the dark
Enter in DOOH – Digital Out Of Home advertising – not a new concept at all but one that is brought to mind as the new generation of Animation QR Codes is hitting the market. First of all, I'll take the time to share an important scientific fact – people are programmed to respond to moving objects with a lot more interest than stationary ones. That's why advertising has long since moved to digital billboards and videos in an effort to draw our attention as we walk by on the street and this tactic has been found to really be more effective. Nevertheless, bombarded with media as we are, people have learned to tune out this never-ending stream of pictures pretty quickly. But add in the flair of a sparkling Animation QR Code which is the adorable blend of an animation gif and a QR Code, and you get both the attention-catching effect of the video and the additional benefit of the QR Code which allows the user to interact with the advertisement and engage with your brand. This is an incredible tool for strengthening the relationship between your customer and your brand and it will definitely bestow an innovative glamour on your advertisement and/or shop.
Wondering how you can get an Animation QR Code? Any user can create an Animation QR Code with our generator for free! Check out our options and create your very own.
Related Posts