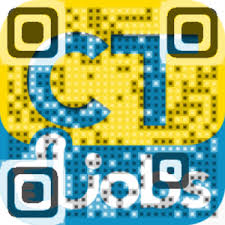 By now you probably have read a lot in relation to QR codes. However, the story is not the same for QR code scanners. When QR codes were first discovered, there was a need to come up with a method of reading these codes. Without QR reading tools, it would have been impossible to scan these codes. In the early years when QR codes were discovered, people used hand held scanners to scan these codes.
With time, this greatly changed more so when smartphones were introduced to the market. This is because it is possible to scan quick response codes using smartphones with the help of QR code scanner applications. To do this, the smartphone user has to download a scanner application to their smartphone to be able to scan the code. Android OS smartphones are the most common ones and can be used to scan codes using android scanners.
Android best QR code scanner – Android barcode scanners
With an android smartphone, you will not be getting the full value of having this phone unless you install some apps. When it comes to scanning QR code using your android device, there are great Android code scanner apps, but not all of them are good for your phone.This explains why you need the list below of the best Android QR code scanners.
Some of the Android best QR code scanners
There are a lot of awesome QR Android apps, below is a list of some of the best Android barcode scanner:
QR barcode scanner: This is one of the greatest QR apps for android. It comes with extra features like ability to create,decode, share, and scan QR codes. You can even create your own QR code using this app.
Barcode scanner: Even though its name is simple, this app is one of the most powerful QR code scanners. You simply start the app and point it at a QR code for it to read the code.
Quick mark code reader – This is yet another type of QR code reader that offers an auto scanning mode for multiple barcodes formats. This QR reader lets you access both contacts and any bookmarked history and much more from a QR code. It also permits users to share their QR codes with others.
QR droid scanner – This is the most preferred QR code reader thus making it a favorite among many. This app allows you to generate and scan QR codes.
Find out more about android best QR code scanner.
Related Posts